LES PETITS 8 PCS BRUSH SET FACE & EYES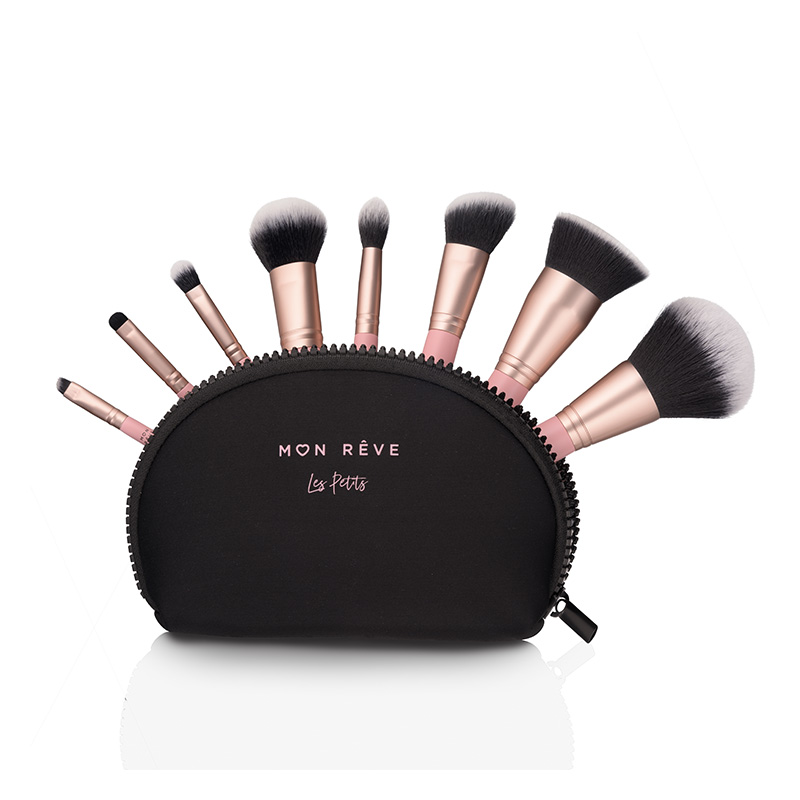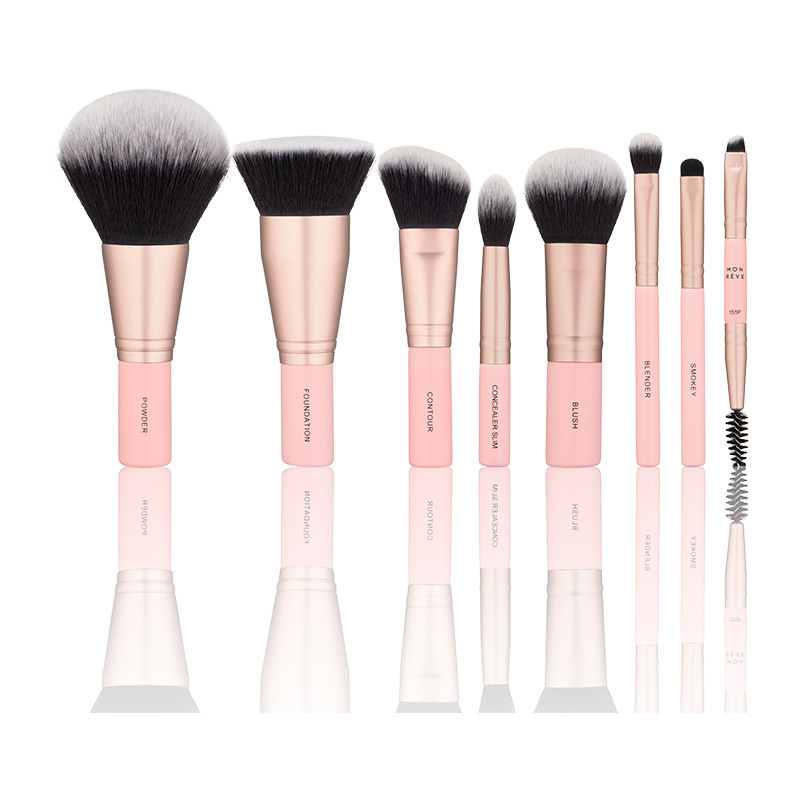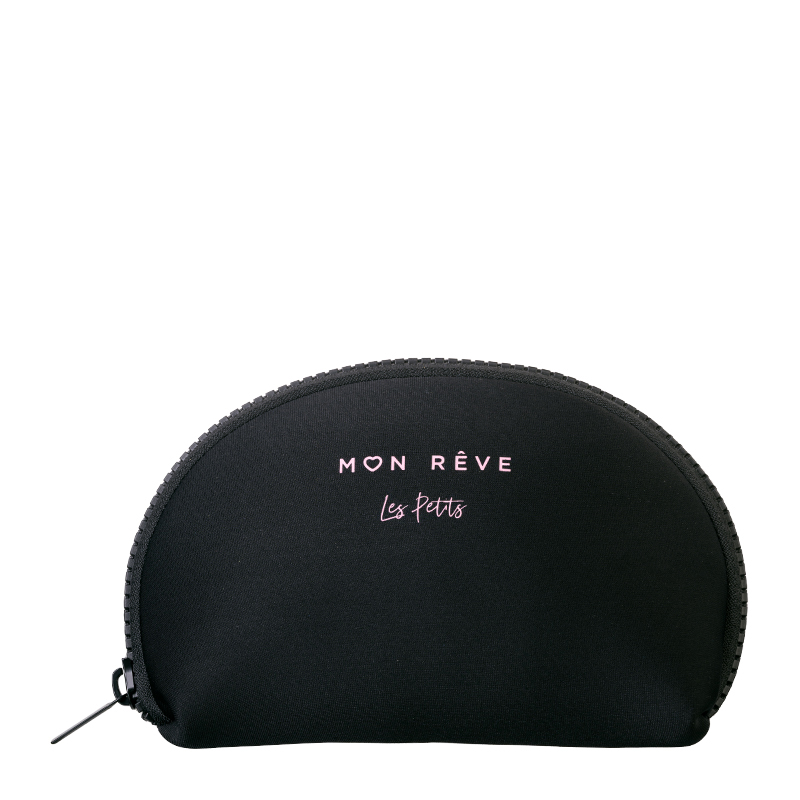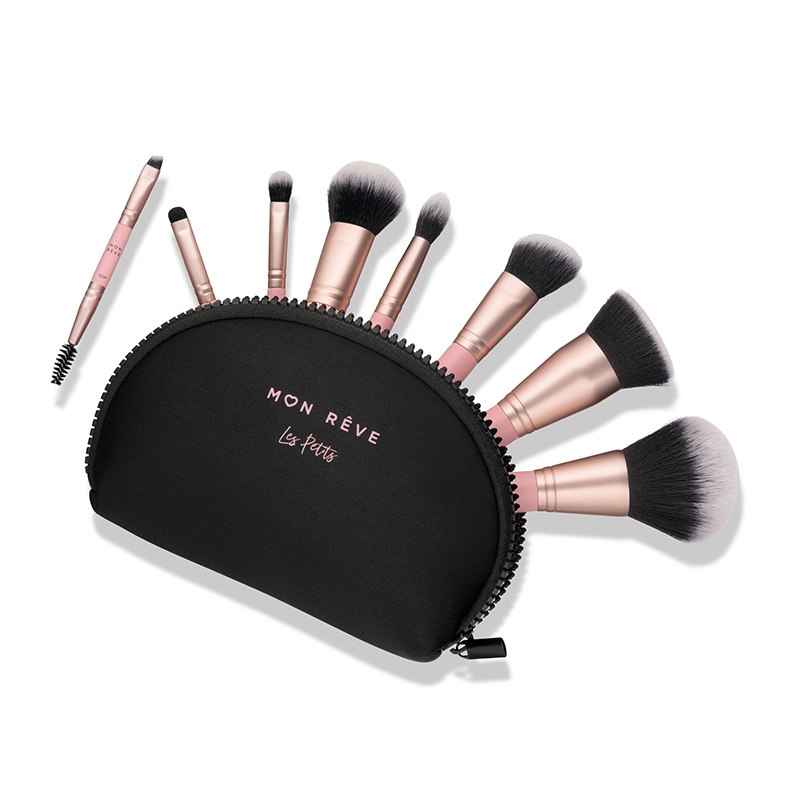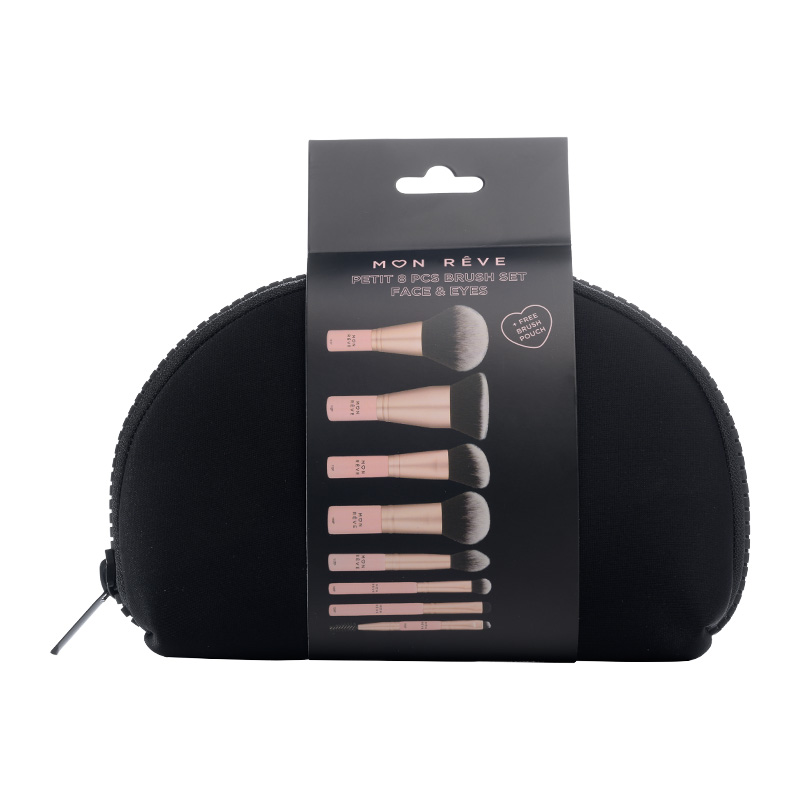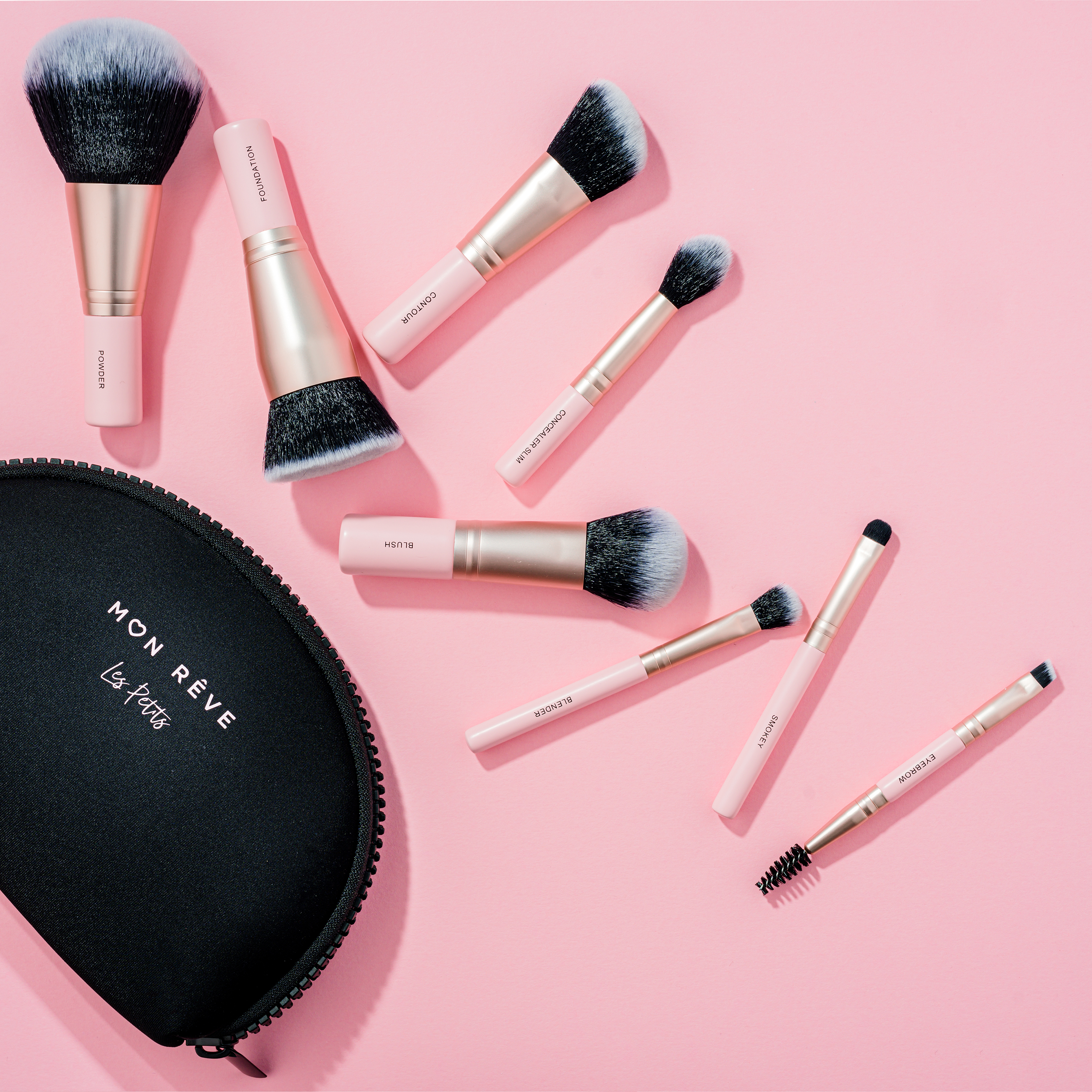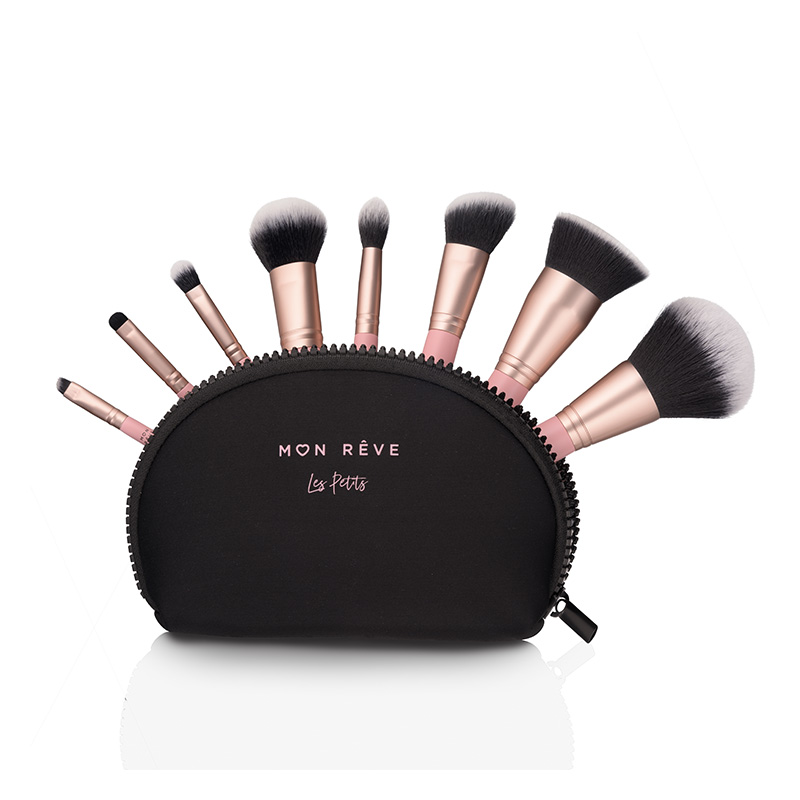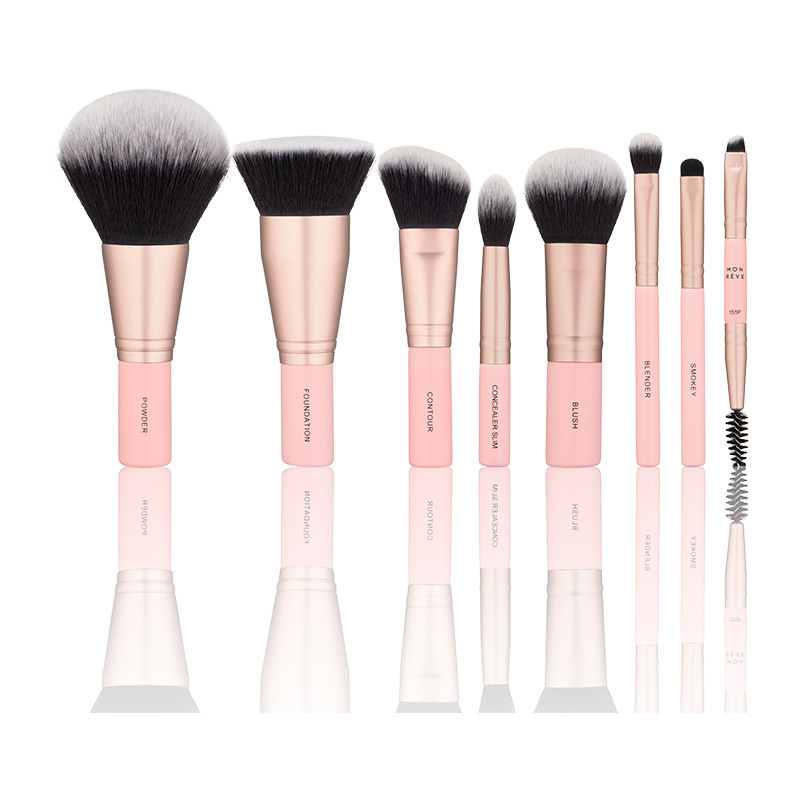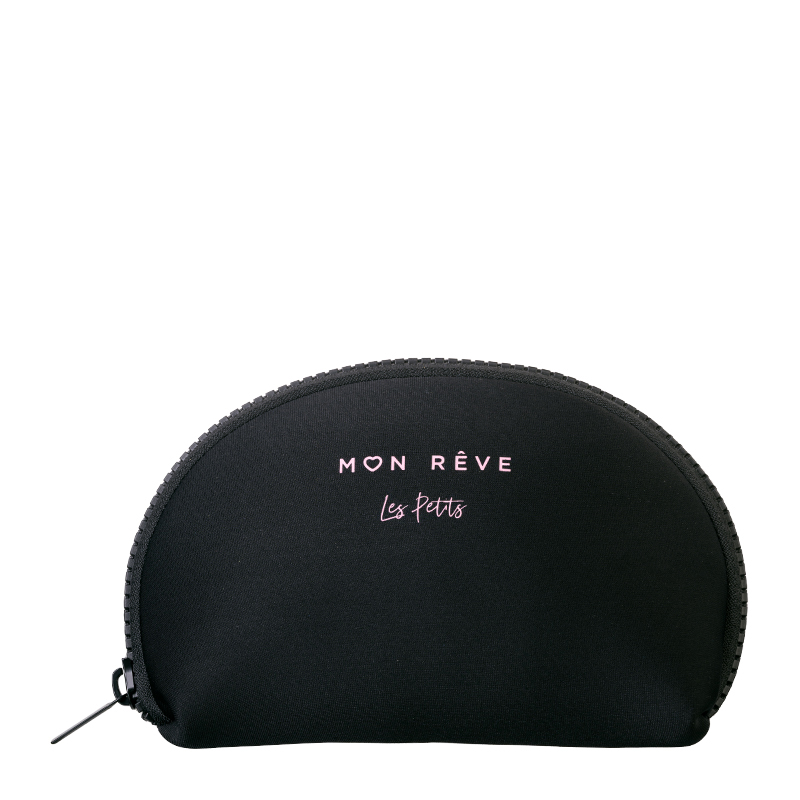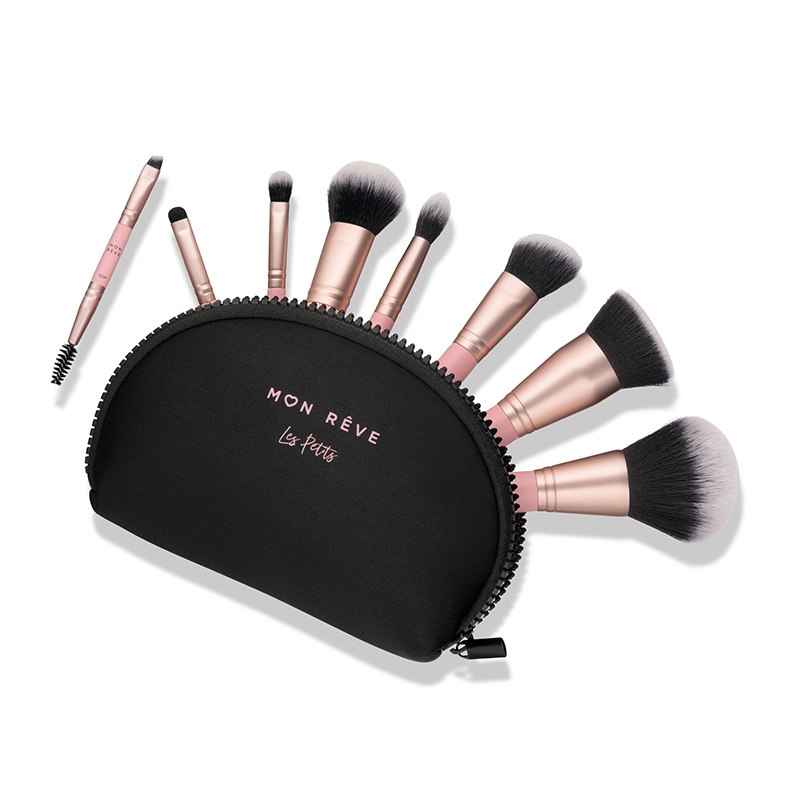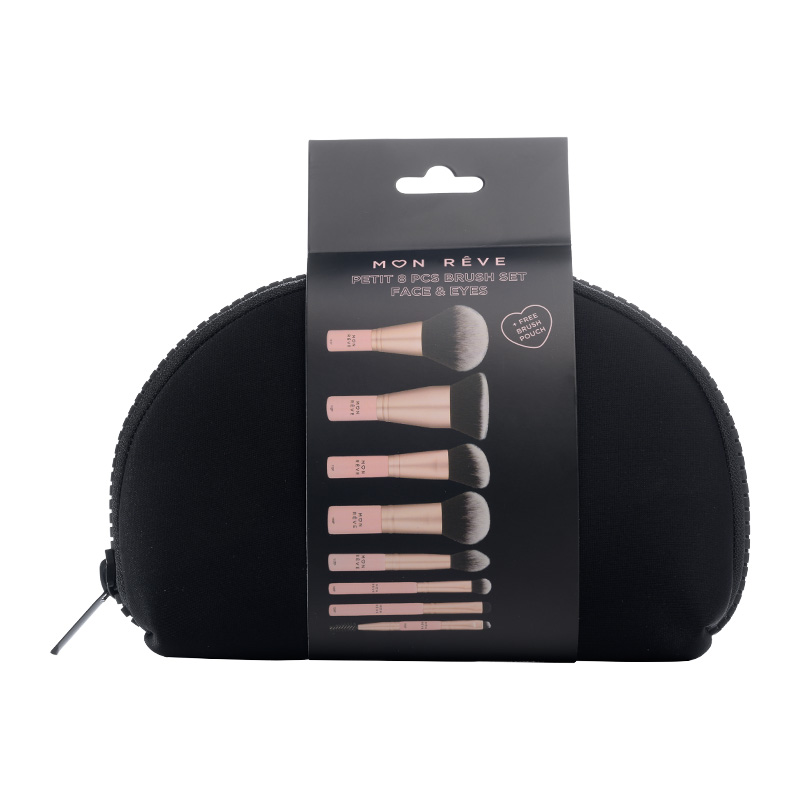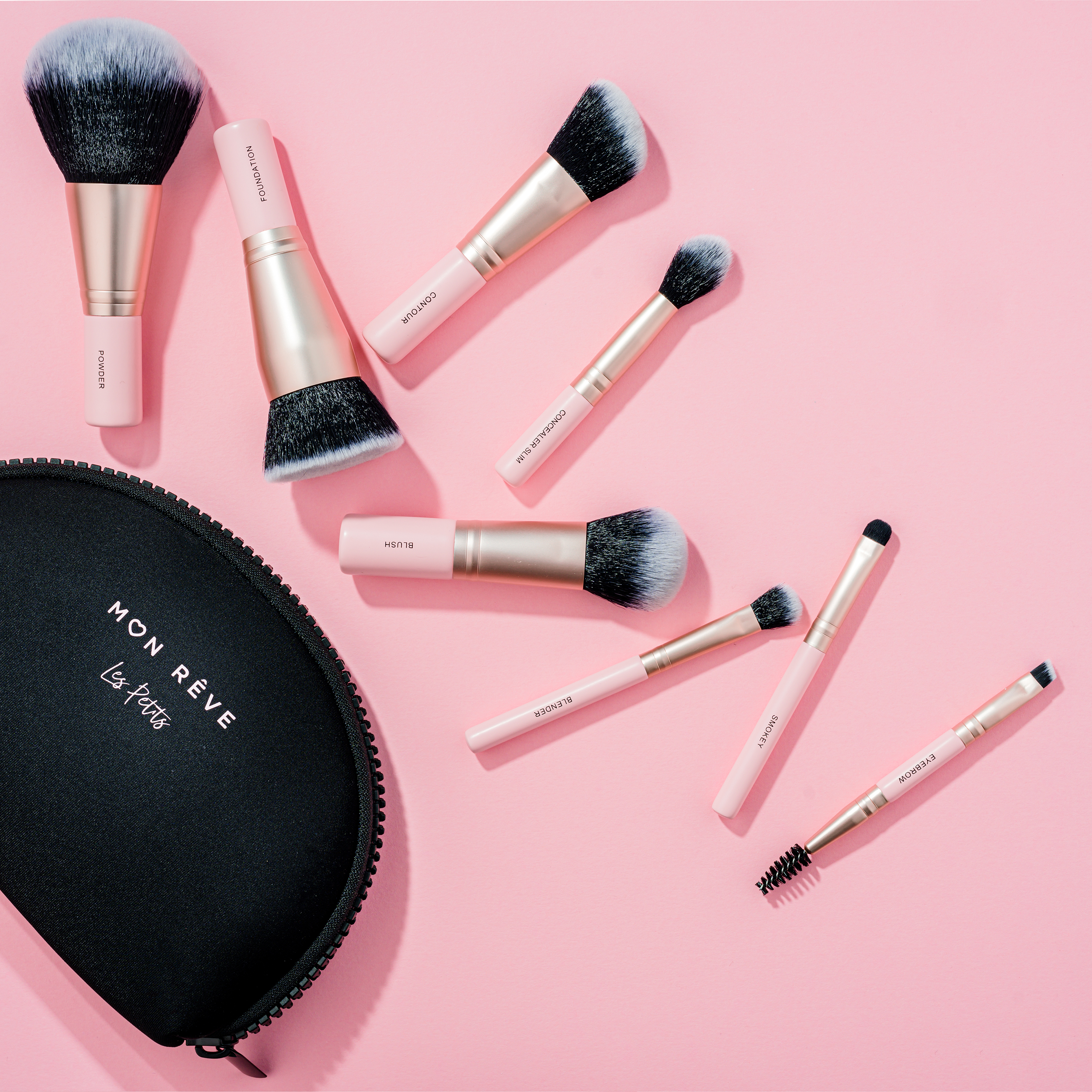 What

The LES PETITS 8 PCS BRUSH SET FACE & EYES is the one you need for a complete makeup routine whenever or wherever you are! 8 mini brushes for face, eyes & brows in a super-practical, travel-friendly black neoprene pouch for easy storage & transport. It will become your favorite travel-buddy as it helps you save vital space in your bag or suitcase and achieve the most challenging makeup looks.

Contains 8 brushes:

111P PETIT POWDER BRUSH

A large, rounded brush with incredible soft and fluffy synthetic bristles suitable for an easy loose powder and setting powder application. It evenly applies the product and sets makeup in place for a flawless, airbrushed finish, while it helps also smooth out the overall makeup result. Its specially designed shape is perfect for an all-over powder application on the face, but it is also suitable for body powder.

112P PETIT FOUNDATION BRUSH

A dense, firm and short synthetic bristles foundation brush for a fast and easy application and uniform coverage. Its broad and slightly fanned-out shape is ideal for detailed use on hard-to-reach areas, delivering a flawless finish every time. Suitable for liquid, cream, cream to powder and powder foundation.

113P PETIT CONTOUR BRUSH

Sculpt and define your face features with this versatile angled brush that easily fits into the contours of the cheekbones and face edges. Its soft, synthetic bristles work just as well on either liquid or powder formulas creating a soft, diffused, blended look with no harsh lines. The angled tip helps you blur out intense strokes for a defined result and is perfect for both contour or blush application on the cheekbones, apples of the cheeks, forehead, jawline as well as the décolleté, ensuring a flawless result with instant dimension!

116P PETIT BLUSH BRUSH

An oval rounded, dense, soft brush with synthetic bristles. The Blush Brush has the ideal size and specially designed shape to hug and cover effortlessly the apple of the cheek offering easy application and total control.  It's perfect for diffusing and blending seamlessly loose, compact, creamy or liquid blush into a soft-focus, professional-looking finish!

117P PETIT CONCEALER SLIM BRUSH

Your favorite concealer brush now slimer and more precise. With soft, synthetic bristles it has the perfect size and shape for applying, smudging and blurring liquid or creamy concealer. Its core allows you to apply the correct amount of product while its tip helps you smooth it out for seamless results.

122P PETIT EYESHADOW BLENDER BRUSH

Perhaps the most popular of all eye brushes! Made with soft, synthetic bristles with a rounded shaped tip that helps blend smoothly and effortlessly all eyeshadow pigments. It works comfortably on the movable lid, as well as the outer corner of the eye. You can also use it for easy color blending on the crease.

124P PETIT SMOKEY BRUSH

The ultimate tool for flawless and accurate smokey eye look. With synthetic bristles, soft enough as to subtlety smooth out the eye color but so firm as to allow precise application. Also suitable for subtly smudging the outline of eyeshadow or soft pencil on the upper and lower eyelid.

151P PETIT EYEBROW BRUSH

A dual ended brush with soft, synthetic bristles that effortlessly fills and shapes eyebrows for an impeccable look and precision application. The slim, angled brush creates defined arches while the mascara-like brush easily tames and shapes the brows. It's great for blending gel or powder products evenly delivering a soft and natural-looking finish, as well as for fanning out your lashes too.

 

 

When

From morning till night, so you can cover all your makeup needs!

 

VEGAN