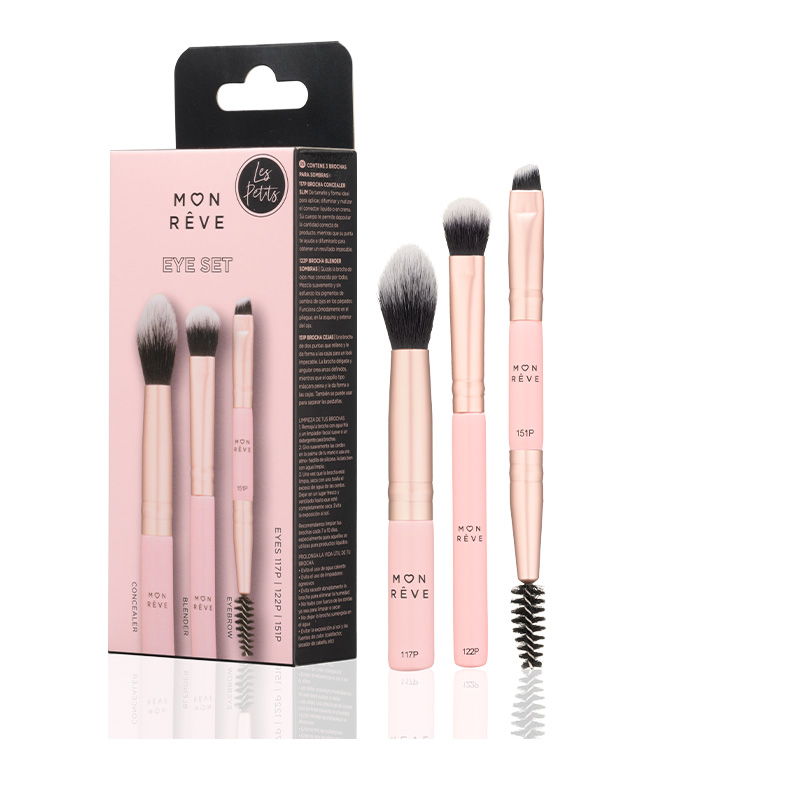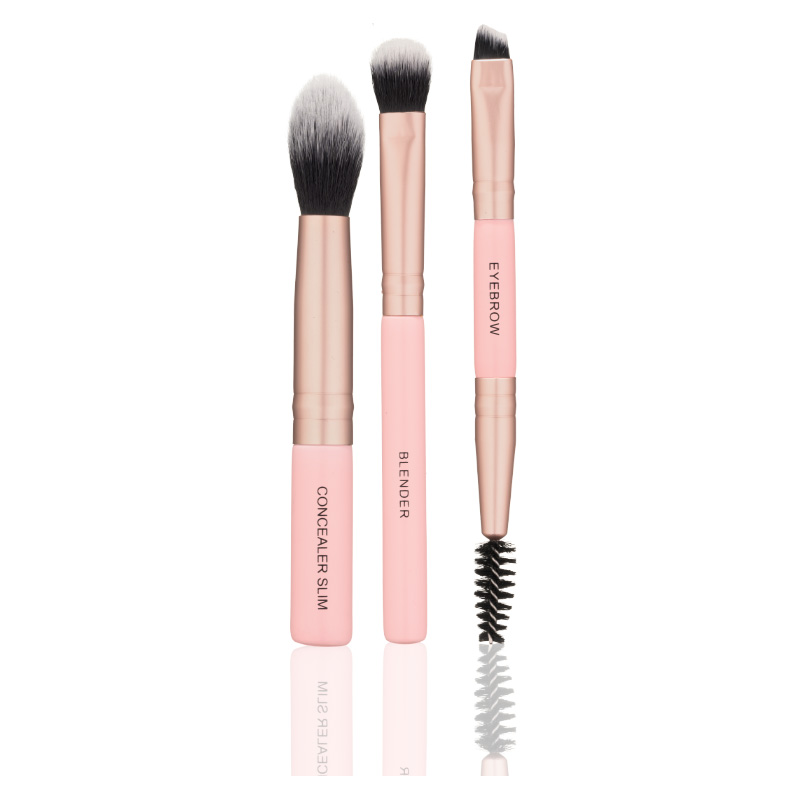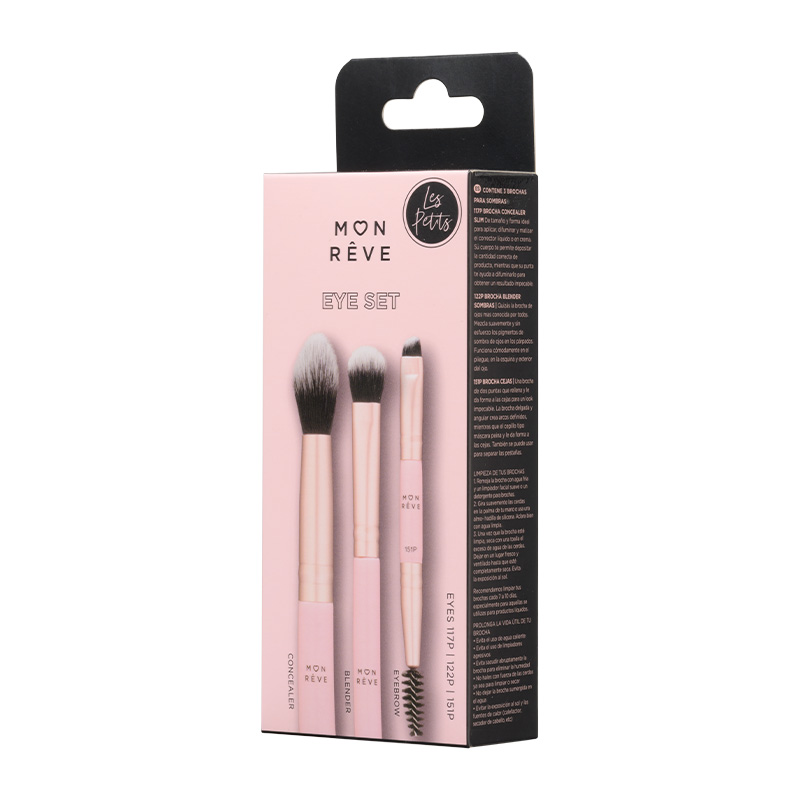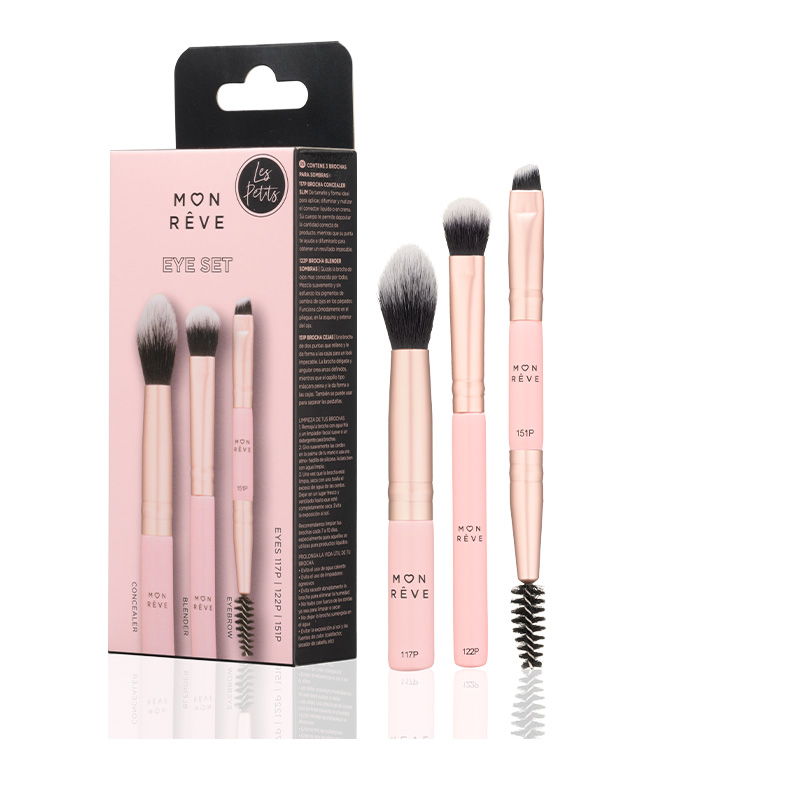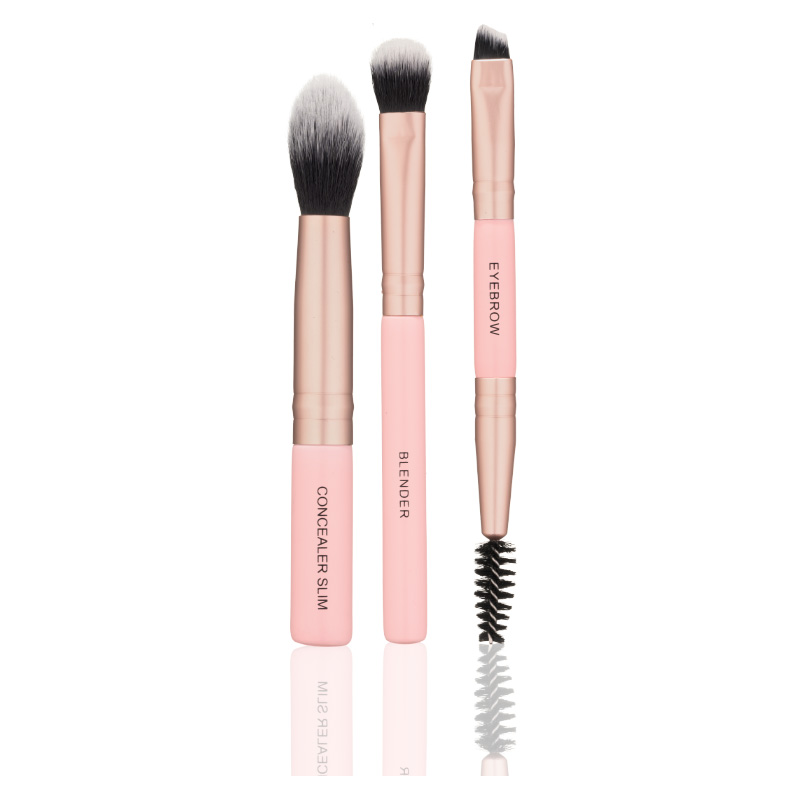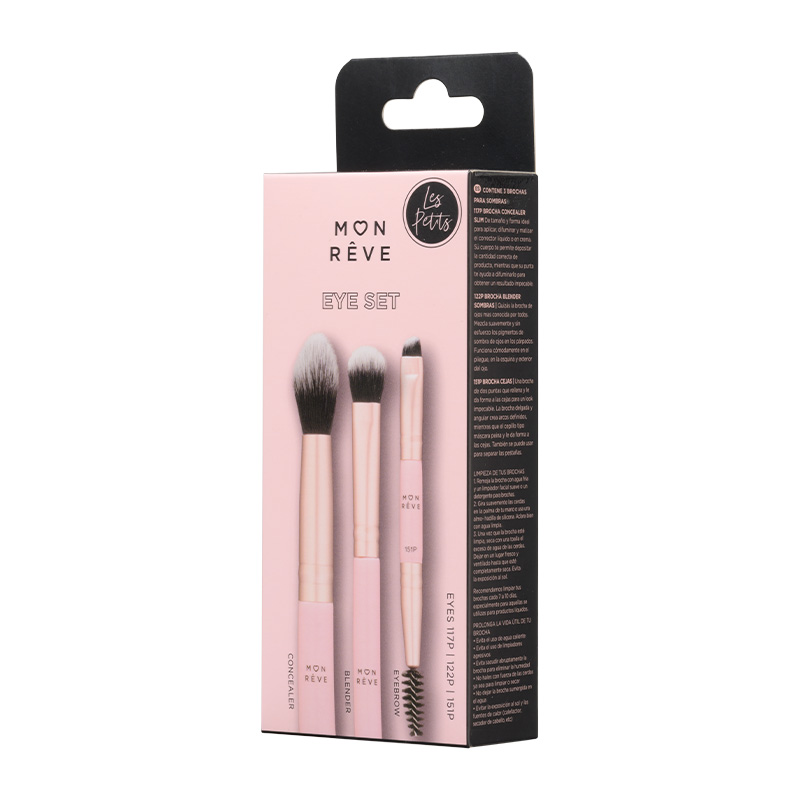 What

A set of 3 mini brushes for the eyes and brows that will instantly become an indispensable part of your makeup routine. The Les Petits Eye Set features the petit version of 3 of your favorite brushes that help you quickly achieve the perfect eye look, effortlessly conceal dark circles and imperfections as well as shape your eyebrows to perfection. Their size is ideal for on-the-go application, at the office, at the gym, on your vacation. 

Contains 3 petit eyeshadows brushes:

117P CONCEALER SLIM BRUSH

Your favorite concealer brush now slimer and more precise. With soft, synthetic bristles it has the perfect size and shape for applying, smudging and blurring liquid or creamy concealer. Its core allows you to apply the correct amount of product while its tip helps you smooth it out for seamless results.

122P EYESHADOW BLENDER BRUSH

Perhaps the most popular of all eye brushes! Made with soft, synthetic bristles with a rounded shaped tip that helps blend smoothly and effortlessly all eyeshadow pigments. It works comfortably on the movable lid, as well as the outer corner of the eye. You can also use it for easy color blending on the crease.

151P EYEBROW BRUSH

A dual ended brush with soft, synthetic bristles that effortlessly fills and shapes eyebrows for an impeccable look and precision application. The slim, angled brush creates defined arches while the mascara-like brush easily tames and shapes the brows. It's great for blending gel or powder products evenly delivering a soft and natural-looking finish, as well as for fanning out your lashes too. 

When

From morning till night, so you can cover all your makeup needs!

 

VEGAN