VORTEX MASCARA
0.41oz / 12ml
Major Volume & Definition Mascara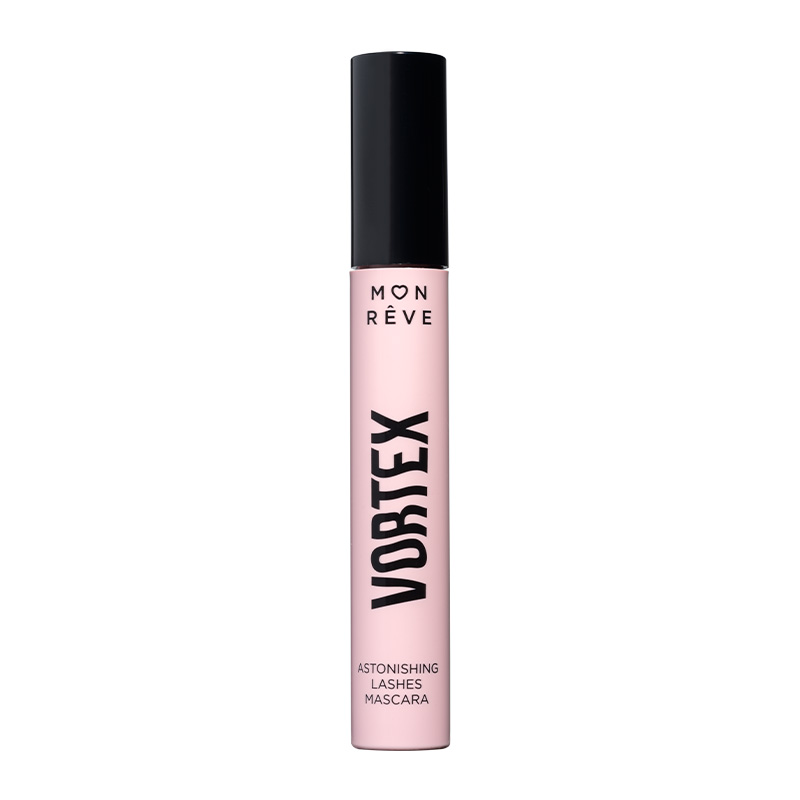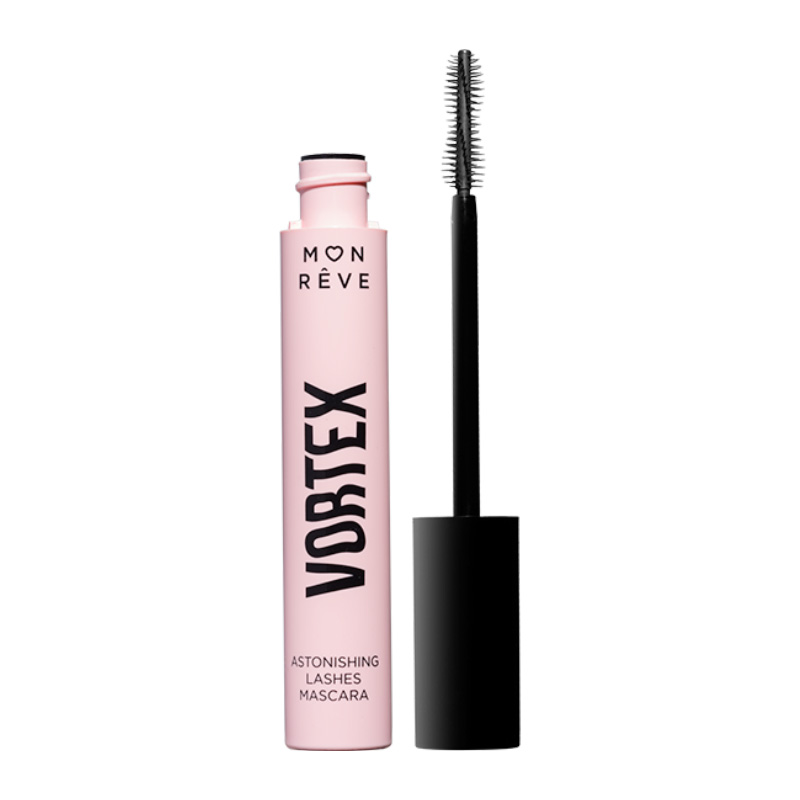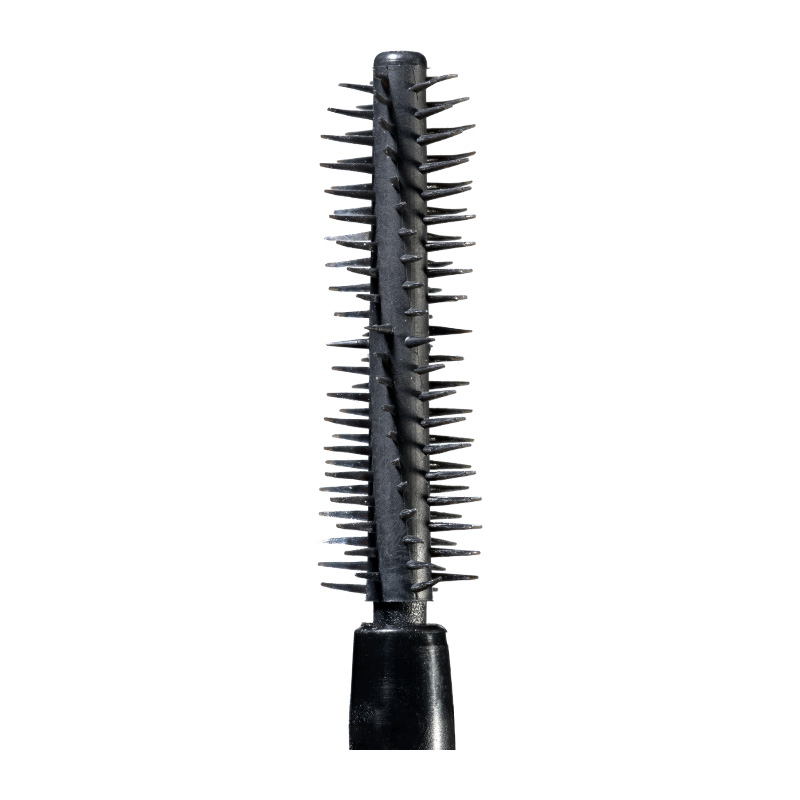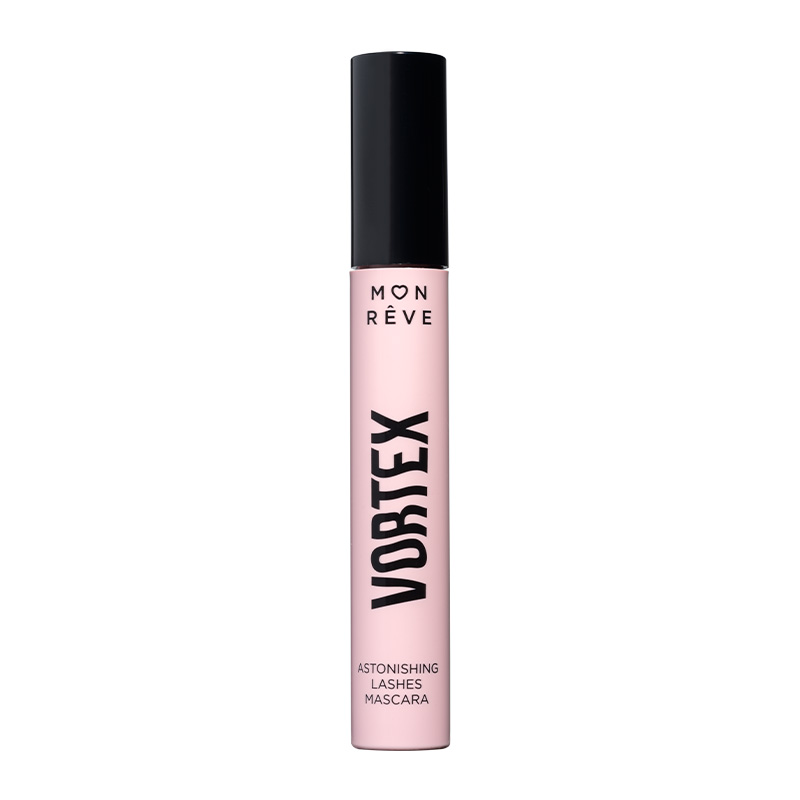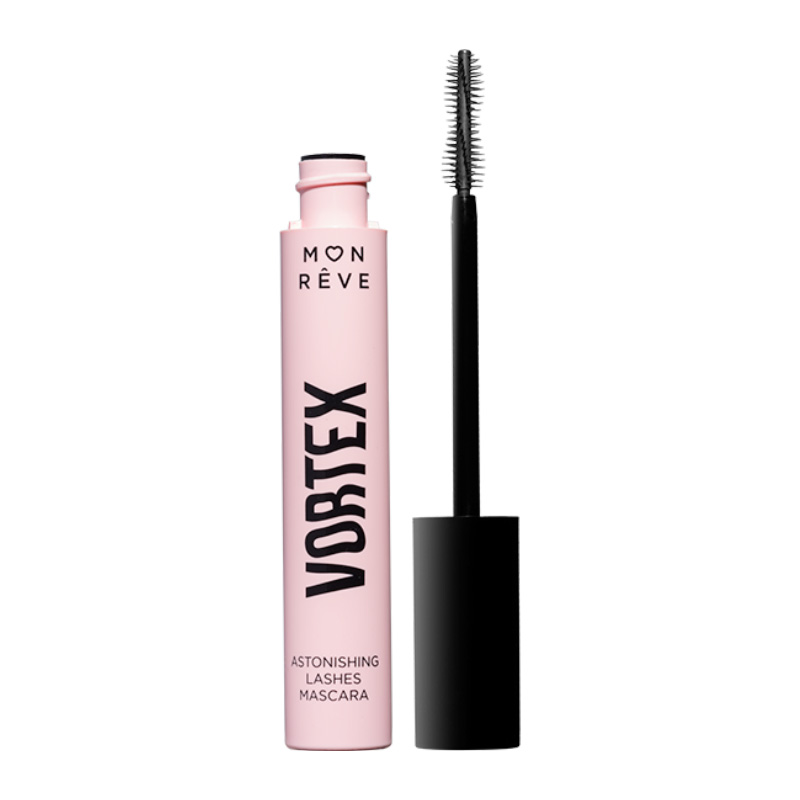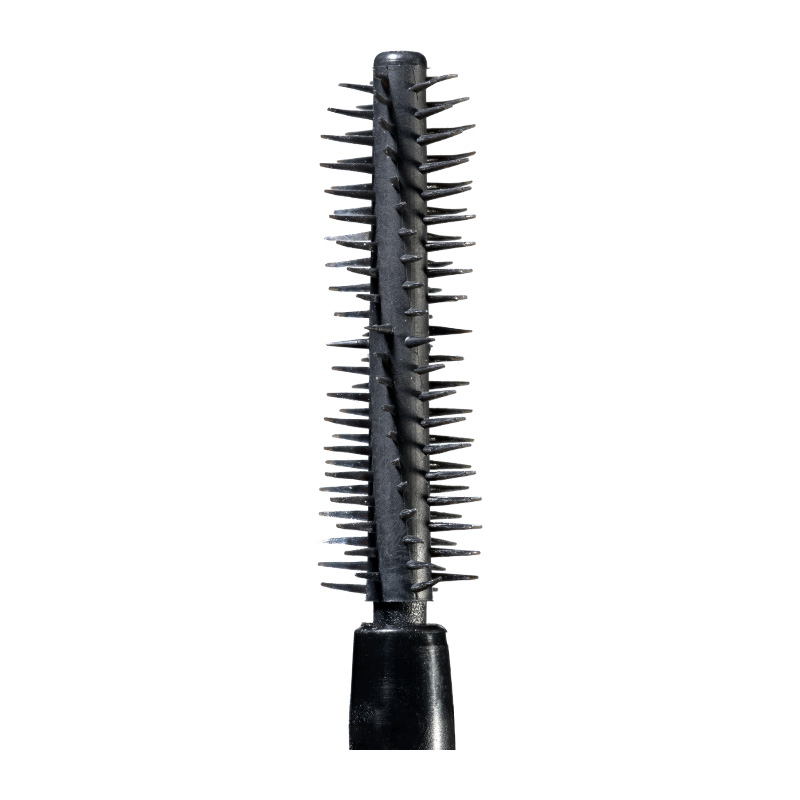 What

High-impact, major volume & dramatic definition mascara! An intense black mascara with one-of-a-kind, "vortex" brush that charges your lashes with extra volume while combing them thoroughly in a single coat. The Vortex Mascara's uniquely shaped, silicone brush volumizes, defines and lifts every single lash, from root to tip, delivering astonishing, feathering, doll-like lashes. Its ultra-creamy, buildable formula enriched with Provitamin B5 protects and conditions your lashes providing a clump-free effect and long-lasting wear!

Ingredients

When

Every Day! You can't leave your house without mascara.

How

Ξεκίνα την εφαρμογή από τις άνω βλεφαρίδες περνώντας μια στρώση μάσκαρα στην επάνω πλευρά τους. Στη συνέχεια τοποθέτησε το βουρτσάκι στη κάτω πλευρά των βλεφαρίδων κοντά στη ρίζα τους για να καλύψεις και τις πιο  κοντές τριχούλες.

Χτένισε με ζιγκ ζαγκ και ανοδικές κινήσεις. Ολοκλήρωσε βάφοντας απαλά και τις κάτω βλεφαρίδες κάνοντας μικρές και γρήγορες κινήσεις. 

Η φόρμουλά του σου επιτρέπει να προσθέσεις όσες στρώσεις επιθυμείς μέχρι να επιτύχεις το επιθυμητό αποτέλεσμα!

DERMATOLOGICALLY TESTED

GLUTEN FREE

OPTHALMOLOGICALLY TESTED

FRAGRANCE FREE

PARABENS FREE

NOT TESTED ON ANIMALS
Ingredients
AQUA (WATER), SYNTHETIC BEESWAX, CI 77499 (IRON OXIDES), PARAFFIN, ACACIA SENEGAL GUM, BUTYLENE GLYCOL, STEARIC ACID, GLYCERYL STEARATE, PALMITIC ACID, VP/EICOSENE COPOLYMER, VP/HEXADECENE COPOLYMER, COPERNICIA CERIFERA (CARNAUBA) WAX, AMINOMETHYL PROPANOL, CI 77007 (ULTRAMARINES), ORYZA SATIVA (RICE) BRAN WAX, GLYCERIN, DIMETHICONE, PHENETHYL ALCOHOL, PANTHENOL, OCTYLDODECANOL, CI 77266 (BLACK 2) (NANO), ETHYLHEXYLGLYCERIN, HYDROXYETHYLCELLULOSE, CELLULOSE, PVP, PHENOXYETHANOL.
4 months, 2 weeks ago
by Κωνσταντινα
Τέλεια μάσκαρα .. Διπλός όγκος στις βλεφαρίδες κ το σημαντικό δεν τις κολλάει
7 months, 1 week ago
by Κωνσταντινα
Ειμαι 50 ετων με εξασθενημενες βλεφαριδες.
Μου τη συστησε η κορη μου.
Ειναι πολυ τιμια μασκαρα για τα χρηματα της.
Τις ξεχωριζει κ τις βαφει τελεια, αν στριφογυριζεις το βουρτσακι την ωρα της εφαρμογης.
Εβαλα 3 στρωσεις, τη μια, αφου στεγνωνε η προηγουμενη.
Πολυ ευχαριστημενη.
Δε χανετε κατι να τη δοκιμασετε
11 months, 2 weeks ago
by Naya
Τέλεια! Έντονο μαύρο, απίστευτος όγκος κ αναλλοίωτη καθ'ολη τη διάρκεια της μέρας!!!
1 year ago
by Sofigeo
Αν και διστακτική...Α Π Ι Σ Τ Ε Υ Τ Η μασκαρα ματιών !!! Κάνει πολύ ωραίες τις φλεβαριδες τις διαχωρίζει και τις τονίζει!!!
1 year, 1 month ago
by Κέλλη
Τις κάνει υπέροχες, δεν το νιώθω καθόλου όλη μέρα να με βαραίνει και τις κάνει πολύ πολύ μακριές με ωραίο διαχωρισμό. Το μόνο αρνητικό είναι πως βγαίνει αρκετή ποσότητα κάθε φορά πάνω στο βουρτσάκι.
Η καλύτερη που έχω δοκιμάσει
1 year, 2 months ago
by g_lo287
Η καλύτερη που έχω δοκιμάσει, με έντονο χρώμα και όγκο!